Quality Cabinet Remodeling For San Antonio
Our cabinet contractor specializes in providing custom cabinet door options to homeowners in San Antonio, TX who are considering cabinet remodeling. We offer various door styles, although the dominant choice of many are clean straight line shaker doors or simple slab contemporary doors. Whatever your preference is, we aim to make your cabinet dreams come true.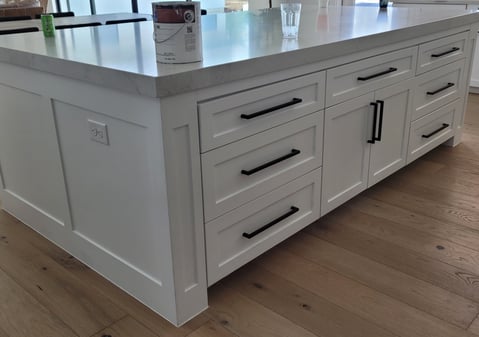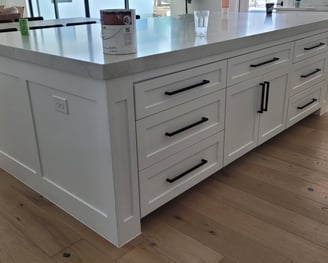 Understanding the Cabinet Door Options
Mitered doors lend themselves to being very fancy, making them a popular one among cabinet door options. Adding extra detail to the Style/Rail members, which are the outer frame, adds a lot of beauty to the door. We would recommend these doors as one of our favorite doors.
Cope and stick doors lend themselves to a simpler look but also tend to look really nice. There are multiple profiles that can be used with the cope and stick door.
A few profiles are: Classical, Ogee, Quarter round, and Shaker. A center panel that is "raised" or a "flat" panel can be used with the different profiles. This style of cabinet door options can offer a very simple but elegant look.
As part of our design meeting, we will bring with us a set of sample doors that potential customers can view in person and get a feeling for the type of fit and finish quality that we always strive for.
Why Hire Us?
Aside from the fact that we use masterful techniques such as dovetail drawers, there are plenty of other reasons to hire us. Our professionals believe that every job is equally important, no matter how large or small.
Shortcuts are not an option; each customer will get the same high level of craftsmanship and service because every customer is our most important customer. Ultimately, our goal is to create high-quality cabinets that function and look perfect.
We are the contractor that you can trust throughout every aspect of your building project. Give us a call when you find yourself searching for the right company for cabinet door options in San Antonio.