Here at Top Quality Cabinets near San Antonio, we're very happy to announce that we use the CNC cut out process and all of our cabinet parts are cut via our CNC machine. This adds quality of cut, accuracy, and efficiency.
The addition of the CNC has also minimized simple human error, which also adds to the end result and allows the process to run smoother for both the customer and cabinet makers. For the finest in quality for your home, accept nothing less than the results you get from the CNC cut out process.
We have made quality our habit. It's not something that we just strive for – we live by this principle every day.
Our CNC cuts fast and extremely precise yielding very high quality. The CNC cutting process is impressive and amazing at what it can do. The only real limitation with the CNC is the CAD programmer. As the primary person responsible for the CAD files, my 8 years of experience involving CAD design has allowed me to maximize the most out of our CNC. We are even able to do different types of carvings and or highly customizable cabinetry using CAD software teamed with the very powerful CNC machine. One other thing that amazes me is the CNC's ability to just run long and strong while as humans we tend to become exhausted in short order. Our CNC could run 24 hours 6 days a week if we could keep up with it.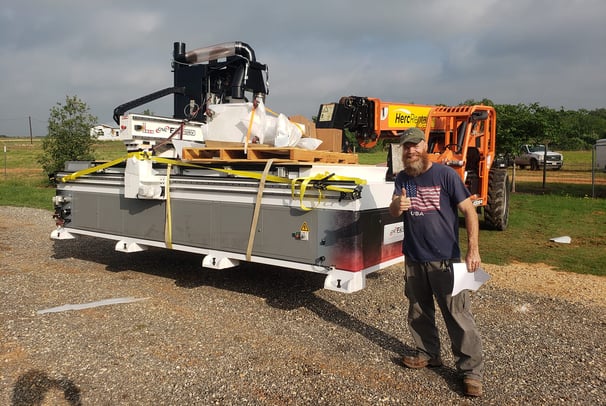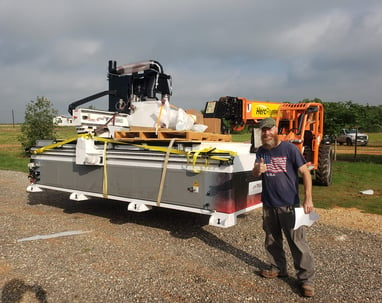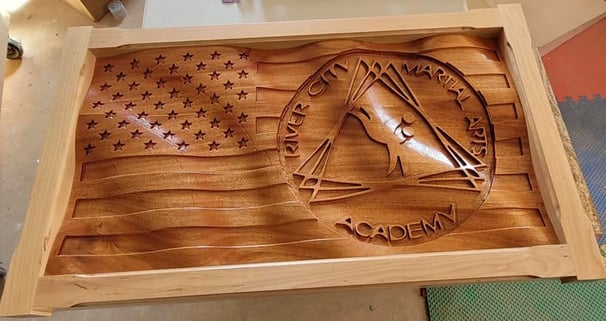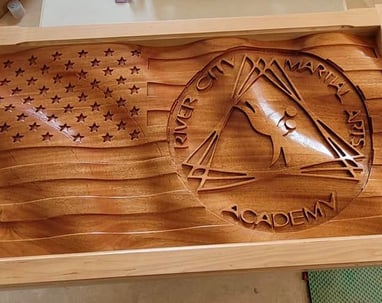 Your Cabinets & The CNC Cut Out Process
Also referred to as laser cutting, there are a number of reasons it's a preferred method for the cabinet making process.
This is a much more accurate process to use for cabinet making. That reduces error and saves the company money. That also means the savings is passed on to you with more cost-effective cabinetry.

An example of the cost saving the CNC can provide. During the Pandemic of 2020 and 2021, while cabinet grade materials increased exponentially, the CNC was able to take over cabinet door and drawer face production which greatly decreased the labor costs involved in door manufacturing. These savings allowed Top Quality Cabinets to remain very competitive even while material costs were doubling and tripling in price.

One other example a CNC can help control costs, which relates to the above bullet, is simply overall labor. The CNC saves an enormous amount of labor cost due to completing all of the cabinet cutting tasks. The CNC also cuts cabinets out in a manner that allows for a very efficient method of assembly which allows our crew to work much more efficiently while saving labor costs.

The CNC process also makes it possible for small and medium shops to add special features that were once not possible. Or, if previously possible, would be done by hand and cost the consumer a small fortune.

By working with a company that offers this type of service, you can rest assured that you're getting the best results. The accuracy and precision with which the cuts are made is what makes this system so useful.
Software Utilized:
Our shop uses 2 primary software packages that really allows our shop to offer our owners a vast majority of customizations regarding their cabinet designs. Our top software package is provided by Mozaik CAD software which allows for a very wide range of customizations in our cabinet designs. Our secondary package is provided by Ventric V Carve pro which provides us a very neat ability to free draw and do some super cool carving or shaping tool paths. The carving in the photo at the top of the page was completed using our V carve pro package.
Anything less would be inferior and that's not what you deserve. Contact the Top Quality Cabinets team near San Antonio for the best in CNC cut out process for San Antonio custom cabinets.