Projects
Checkout some of our projects and testimonials!
Sunshine Bay Residence
CRISTY PARFAIT NEW BRAUNFELS, TX | RATED: 5/5
"He came out right away to give us a free estimate and began working on it a few days later after we signed the contract.. We are very pleased with his work.. The stain and custom built doors are exactly like our kitchen cabinets, in which we wanted it to be as close as possible.. He did a fantastic job.. We would highly recommend him and are planning to have him do more things in our new home.. He was also very willing to travel to do the job for us. (Which our home is almost an hour drive from his shop). I will certainly recommend him to all my new neighbors. Great job."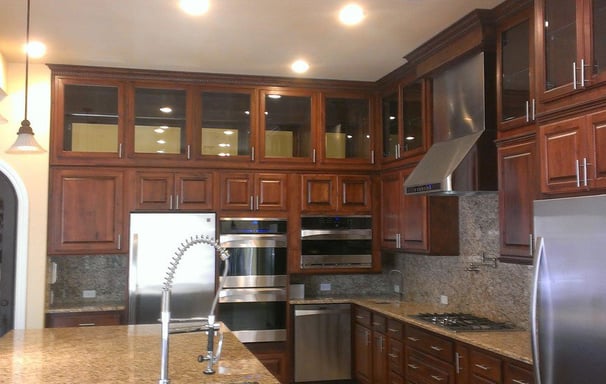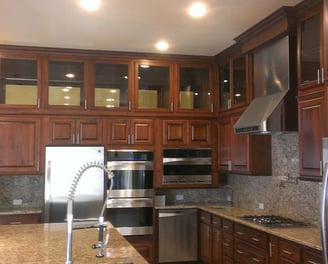 Elle Decor Inspired Project
This project is one of a kind, or maybe 2 of a kind given it nearly resembles someone else's kitchen that was a cover photo on a decorator magazine. But definitely a one of a kind for our shop. I spoke with a builder who told me in the past Michael Edwards cabinet shop declined to even attempt this gold style kitchen. This gold kitchen was completed with real metal facing. The entire project is completed with a push to open glide and hinge setup so there are no need for handles and drawer pulls. The design also features multiple pull outs.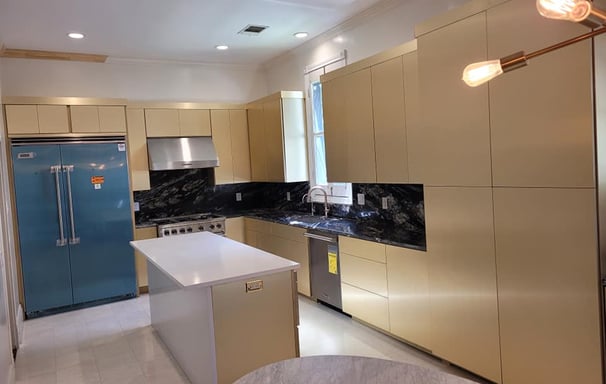 DR. SEAN KEARNEY SAN ANTONIO, TX | RATED: 5/5
"I want to thank you for your great craftsmanship on my wife's new scrapbooking room. The custom desks and hutches are just what she wanted. You know when I first began looking for bids on this project, I contacted the local bare wood furniture stores. I quickly realized what I needed was an actual craftsman / cabinet maker to custom build this project. The result was phenomenal. For a little less money than we would have spent at a store, we got a beautiful set of custom made one of a kind scrapbooking desks. All of my wife's friends love it - thank you!"